Skip to Content
Protect Your Vehicle from Sun Damage!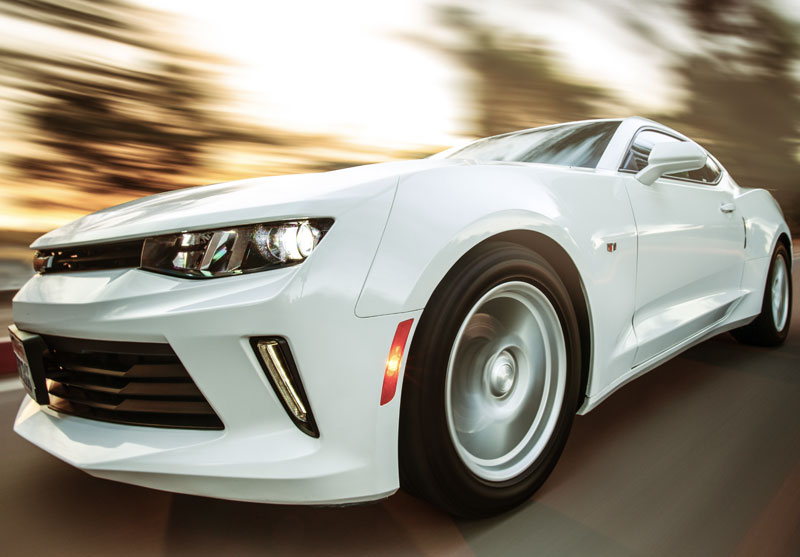 With summer on the horizon, plenty of Marylanders will plan on going road-tripping to Ocean City or Deep Creek Lake, with the sun beating down on their vehicles the entire time.  Just like with your own skin, prolonged sun exposure can cause harm to your car or truck's paint.  Even though auto body paint has come a far way in terms of fade resistance, there are still precautions you can take to protect the interior and exterior of your vehicle from sun damage in the hot Baltimore summer.
Protect Your Dashboard
Your windshield is like a magnifying glass, and your dashboard is the first thing located underneath it.  Touch the dashboard of your car after being parked in the heat, and you'll understand just how much heat this portion of your vehicle absorbs.  Ideally, park under shade or in a garage, but these options are not always available, especially if you're street parking in Baltimore city.  Shade doesn't stay in one place for long either, the Earth is constantly rotating after all.
In order to ensure you protect your dashboard from sun-fading discoloration, we recommend investing in a windshield sunshade.  Not only will this protect your dashboard from sun damage, but it will help keep the temperature in your park vehicle lower.
Protect Your Seats
Whether your vehicle's interior is upholstered in cloth, leather, or synthetic material – the sun is not its friend.  Prolonged sun exposure can cause discoloration on any seating surface, and also result in the cracking of leather.  We recommend using seat covers if your vehicle is equipped with cloth seats.  We understand if you paid the premium for leather you don't want to cover it.  Instead, be sure to apply leather protectant to the seats at least once a year so they can retain their luster.
Protect Your Paint
Okay, we'll admit that if you don't have a garage this one is a bit difficult.  If you plan on parking a vehicle outside for an extended period of time without moving it, a full car cover is recommended but isn't feasible to use every time you want to go for a ride in your daily driver.
Lucky for you, auto body paint has improved drastically over the years to absorb the beating the sun puts on it, but it still isn't 100% impervious to prolonged exposure to UV rays.  Try your best to park in shaded areas whenever available, and be sure to wax your vehicle regularly to better protect your vehicle's paint from the sun.
Contact Jerry's Collision Center in Baltimore, Maryland!
If you are in the central Maryland area and need paint touch-up repair, please don't hesitate to call us.  We are located off of exit 30B on the Baltimore Beltway, convenient to Towson, Parkville, and Perry Hall, Maryland!