Skip to Content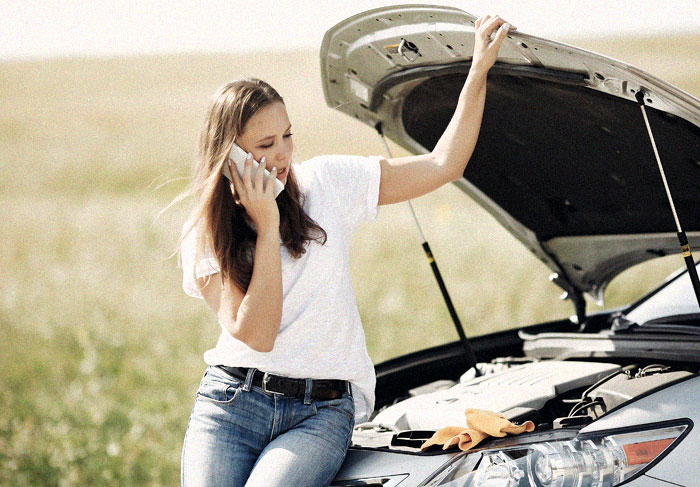 Vehicle Care Tips for Baltimore Drivers
Keeping your car or truck in the excellent mechanical condition is the best way to prevent potential accidents and/or damage to your vehicle. Failure to properly maintain your vehicle can result in a myriad of problems that can cause an accident on the road – from bald tires losing traction on wet surfaces to your brakes failing in an emergency, it is best to be prepared before taking your vehicle out on the highway. We'll be here for you if you end up getting in an accident one day, but this guide is designed to help prevent unnecessary visits to our Baltimore Body Shop.
Fluid Change
Oil is the lifeblood of your vehicle's engine and makes sure all of the moving parts operate smoothly and efficiently. Be sure to constantly be aware of your vehicle's oil levels, and always have the oil changed according to your vehicle's manufacturer's recommendations.
In addition to oil and gasoline, there are many other fluids essential to achieve your vehicle's peak performance. These include Coolant/Antifreeze, Power Steering Fluid, Brake Fluid, and Transmission Fluid. Your service technician should be sure to top these off during any routine maintenance.
Headlights and Taillights
Just like in your home, light bulbs don't last forever. A burned-out bulb can result in a safety hazard when driving in the dark, or even earn you a traffic ticket. If your taillights are out, the driver behind you won't be able to tell if you're braking or turning, potentially resulting in an accident. Be sure to inspect your vehicle's lights regularly to prevent this.
Windshield Wiper Replacement
Like any moving part, windshield wipers degrade over time. If you see that your wipers are not fully wiping away water from your windshield, it is time to replace them. Your visibility will only grow worse if you do not replace them, and being stuck in a torrential downpour on the Baltimore Beltway isn't a fun place to find out you cannot see the road in front of you.
Get Regular Checkups
Regular Inspections
It is always a good idea to have a set of professional eyes inspect your vehicle. Be sure to have your vehicle undergo a multi-point inspection at least two times a year to ensure everything is functioning properly. If you ever have a check engine light come on, be sure to take your vehicle in for service ASAP. If you happen to have body damage on your vehicle, Jerry's Collision Center would be happy to provide you with a free collision estimate.
Brake Check
Brakes are your last line of defense in the prevention of an accident. And just like the wipers above, they will degrade over continued use. Be sure to listen for any concerning squeaks or noises whenever you engage your brakes. If something does not sound right, or it is taking longer to stop than usual, it would be a good idea to have your brakes inspected.
Keep it Clean
Any vehicle that spends its life in Maryland will come into contact with plenty of rain, mud, pollen, bugs, tree sap and bird droppings. Left in the elements for an extended period of time, these elements can cause damage to your vehicle's paint. Be sure to wash your car often to prevent this long-term damage from occurring.
Hose and Belt Check
Be sure to check your vehicle's hoses and belts to ensure optimal engine performance. Your mechanic will look at these when he/she conducts their multi-point inspection.
Make Sure Your Tires Have Tread
Your vehicle's tires are the only contact point it has with the road, making their health vital to your vehicle's performance. If your tires' tread is worn down, your vehicle will have a difficult time establishing traction with the road. This can be especially dangerous in rainy or snowy conditions that can cause hydroplaning. Once you completely lose traction, you will have little to no control over the trajectory of your vehicle, so the tread of your tires is something to be overlooked at your own peril.
Contact Jerry's Collision Center of Baltimore, Maryland!
You could have followed all of our advice and still ended up in a collision that wasn't your fault. If this unfortunately occurs, Jerry's Collision Center is here to make your vehicle look as good as it did prior to your accident. Our Baltimore body shop is convenient to Perry Hall, Parkville, and Towson, Maryland. Contact us today to schedule an appointment!